MACC13302
60W Universal Fast Charger PD Poer Delivery USB Type-C with 15 Plugs Adapter Cable DC for Laptop Smartphone for To shiba Lenovo Com paq Acer Dell HP Asus Sony
Description
This Universal USB-C PD wall charger allows you to charge almost all of your devices including Notebooks, Ultra book, tablets, smart phone, etc.
With special features 1 USB-A and 1 USB-C PD3.0, it can be used in over 100 countries.
The USB A port can charge your other mobile devices quickly and efficiently such as tablets, smart phones, cameras, etc.
The USB-C port with power delivery 3.0 can charge almost all laptop brands by using the 8 laptop tips included and also can be compatible with USB-C devices. It can charge the brand below.
Apple: Mac Book 12", MacBook pro 15" 13"
HP: Spectre 13,X2, EliteX2/Folio G1
DELL: E7370, XPS13
Lenovo: Yoga 5 pro
Google: Chrome book Ultra Pixel 2
Acer: Switch Alpha
Other device with USB-C connector.
Product Features
1. The first universal USB type c charger supplies the power via USB C port by using interchangeable tips.
2. Supply power for laptops, smart phone and tablet PCs.
3. Adapt USB PD3.0 technology, offers fast and efficient charging for almost all of devices.
4. The USB A port 5/3A can charge for smart phone, tablets, iphone, ipad GPS, Camera and other related device with standard USB A output.
5. Compact and portable design easy to take.
6. Universal output voltage from 5V to 20V,automatic switching.
7. Multiple safety protection: over current protection, over voltage protection, short circuit protection, over temperature protection.
Product Specifications
Model: HKA60PD-A
Input: AC 100-240V 50/60Hz
Power: 60W
USB C Output: DC 5-20V 4.5A (Max) for 90W laptop emergency charging.
USB C PD Output: DC 5-20V 3A (Max)
USB-A: 5V/3A
Support: USB-C PD2.0/3.0 QC2.0/3.0 MTK FCP BC1.2
Size: 68*68*31MM
Weight: 330g
Package Content
1. AC adapter body
2. USB-C to USB-C charging cable, Laptop DC connection cable
3. Laptop DC connectors: Including 15pcs connectors: M1, M2, M3, M4, M5, M6, M7, M8, M9, M11, M12, M19, M20, M21, M28.
4. User manual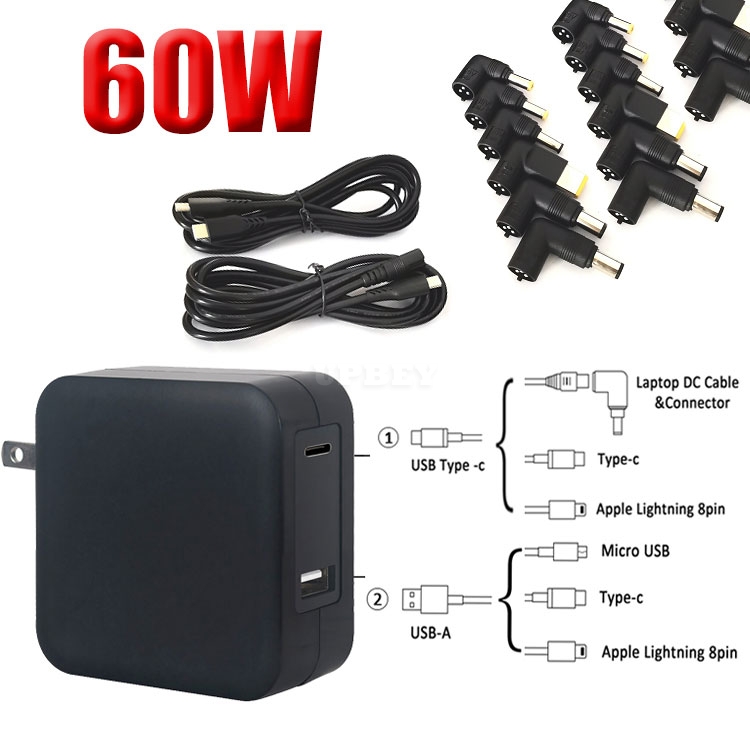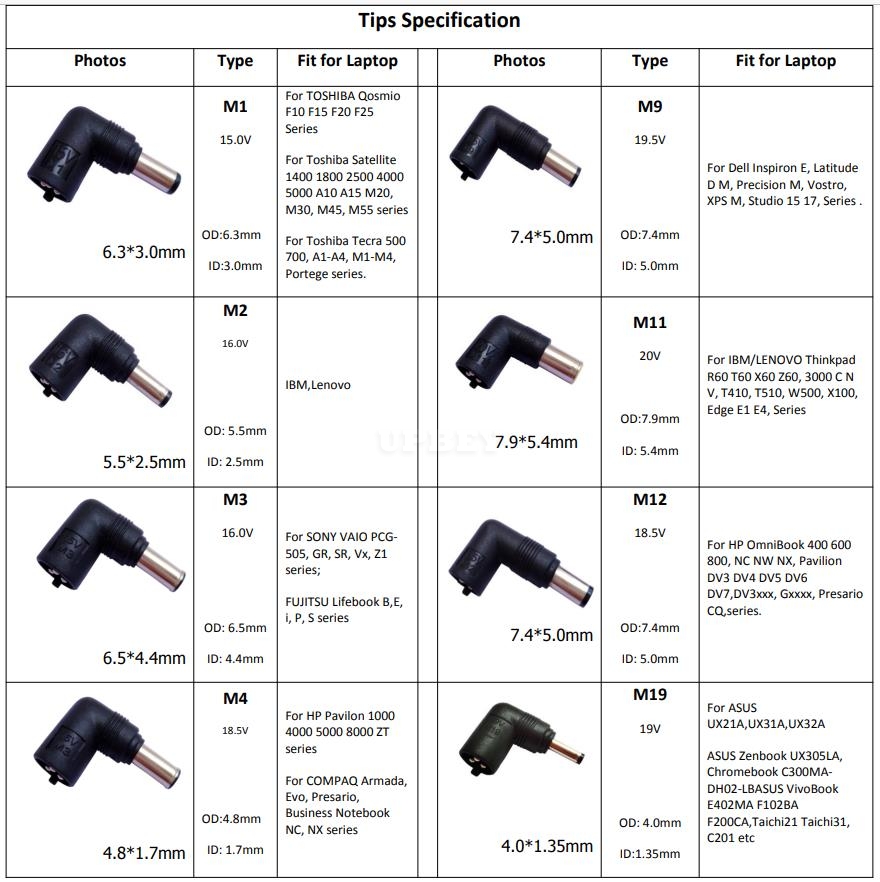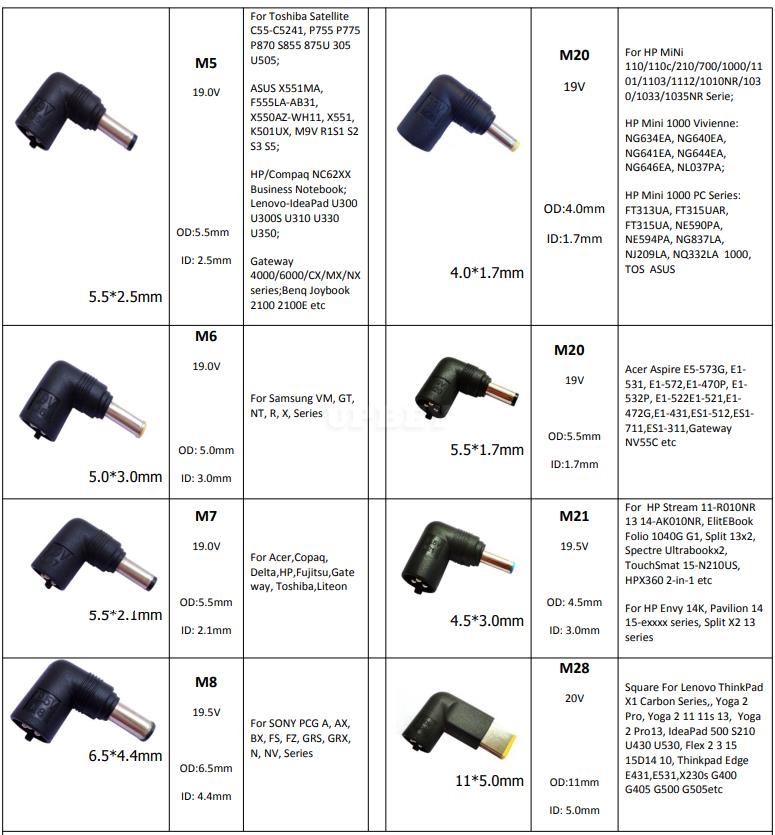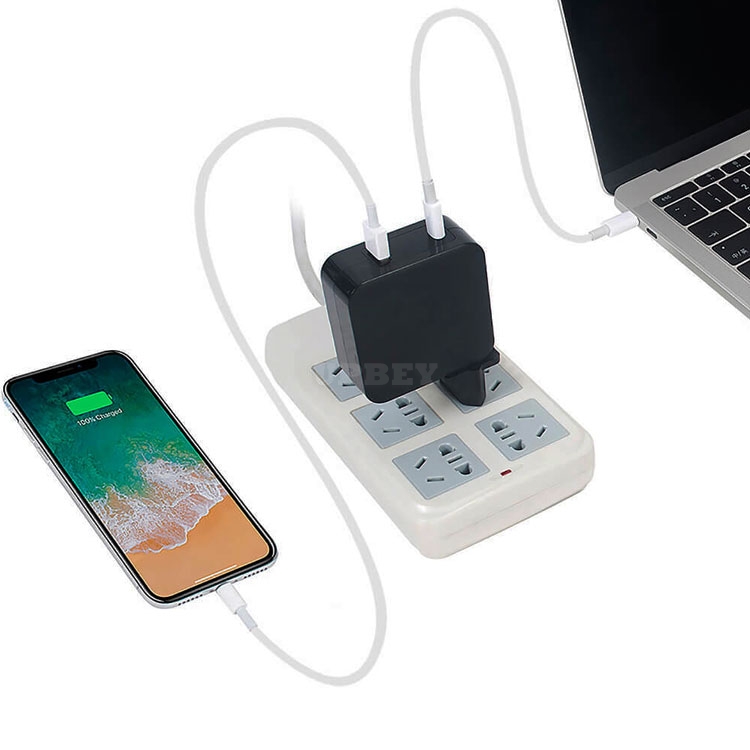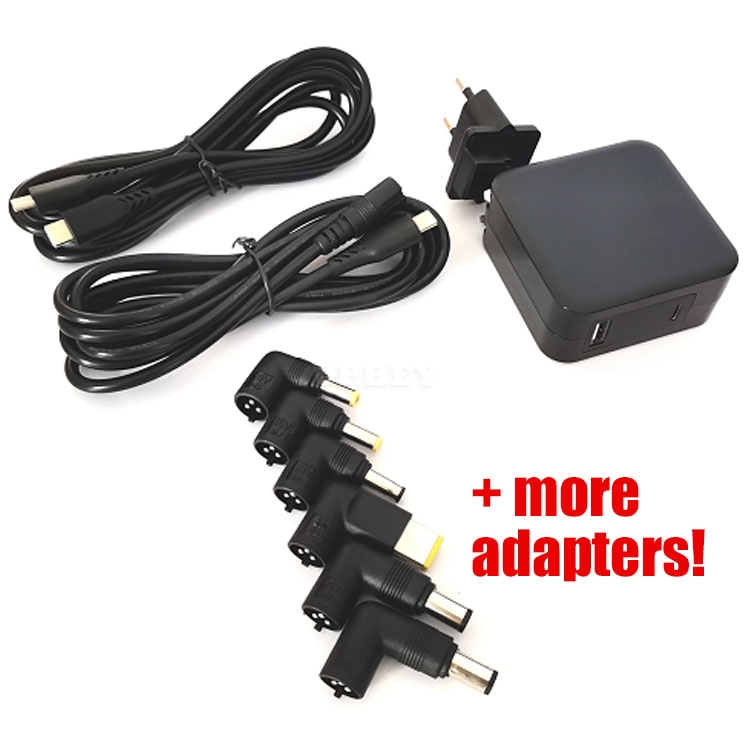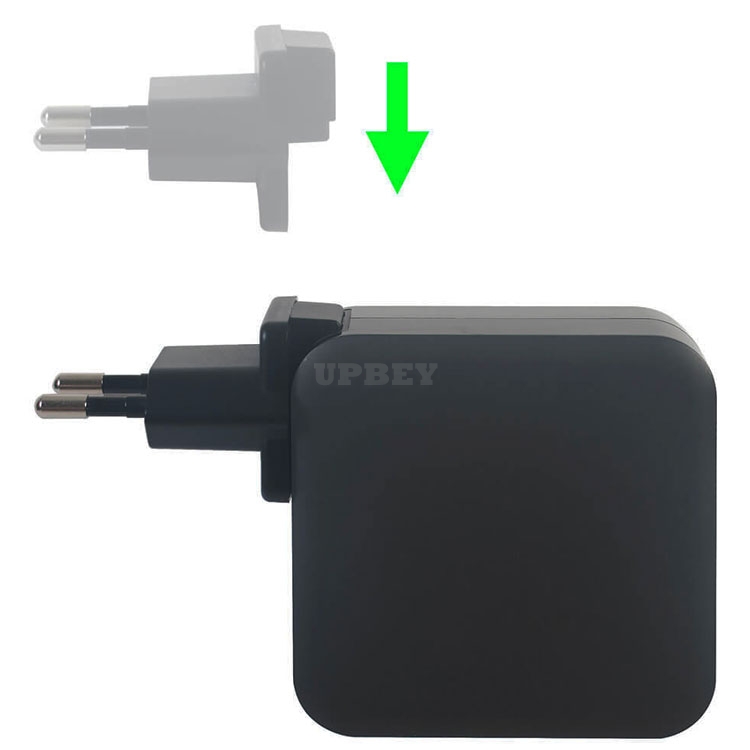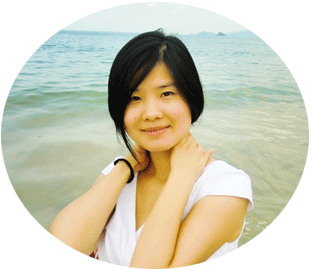 +86 18664589517