APN18104
10.1" Inch Digital Display IPS Screen LCD Advertising Player Signage Module with PCB Board for Supermarket Store Hotel Restaurant Bank Airport Cinema
Welcome to the world of advanced media playback with our innovative Display Advertising Media Player. Designed to deliver exceptional audio and video performance, this cutting-edge device is equipped with versatile features that cater to your multimedia needs. Whether you're a business owner looking to captivate your audience or a media enthusiast seeking high-quality entertainment, our media player is the perfect solution.

One of the standout features of our media player is its seamless support for USD (Universal Serial Display) and SD (Secure Digital) cards. These storage options provide you with the flexibility to store and access your favorite media files conveniently. Simply insert your USD or SD card into the designated slot, and you'll have instant access to a vast library of music, videos, images, and more. Say goodbye to limited internal storage and enjoy the freedom to carry your entire media collection with you wherever you go.

The user-friendly interface of our media player ensures effortless navigation and control. With an on-screen menu, you can easily browse through your media library and choose the content you want to enjoy. The media player also features a high-resolution display that guarantees vibrant visuals and sharp details, enhancing your viewing experience to new heights.

For added convenience, our media player comes with a dedicated on/off button. This feature allows you to power the device on or off with a single press, saving you time and ensuring energy efficiency. Whether you're using it for personal entertainment or in a commercial setting, the on/off button makes it easy to control the device's operation.

In addition to its impressive storage capabilities and user-friendly controls, our media player supports a wide range of file formats. From MP3 and AAC for audio playback to MP4 and AVI for video playback, you can enjoy your media files without worrying about compatibility issues. The media player also supports various image formats, making it an ideal choice for digital signage and advertising displays.

Experience the ultimate blend of convenience, functionality, and performance with our Display Advertising Media Player. From its versatile storage options and controls to its sleek design and compatibility with different media formats, this device is a game-changer in the world of media playback. Upgrade your media experience today and unlock a new level of entertainment and advertising possibilities.
SPECIFICATIONS
| | |
| --- | --- |
| Product name: | Advertising player |
| LCD: | 10.1" IPS(1280*800) |
| TP: | No touch |
| Memory: | 4GB |
| CPU: | MIPS |
| Reader: | USB, SD Card |
| Power: | DC 12V |
| OS: | Simlpe OS |
| CMS: | Picus CMS / Customer CMS |
| Support | WiFi |
| Control: | Buttons menù and ON/OFF |
FEATURES:
Auto-start and Loop functions are pre-programmed so the content will automatically start and play on a loop when powering on the device or replacing the input device, without needing to access any settings.
External buttons, Motion Sensors or a touchscreen digital display can be integrated to trigger the specific video content,
High brightness (sunlight readable) available
HD and IPS versions available
Portrait or Landscape orientation
Multiple input options available – USB, SD Card, etc.
Battery powered options activated by Motion Sensor or push button available for smaller sized digital displays
Built-in double audio stereo speakers
Multiple mounting options – VESA mounting or keyhole
APPLICATIONS:
Supermarket
Retail Store
Restaurant
Hotel
Bank
Hospital
Airport
Cinema
TECHNICAL SPEC:
All products are custom made and therefore, we can amend the brightness, input types, input position and any other aspect of the specification to suit your requirements.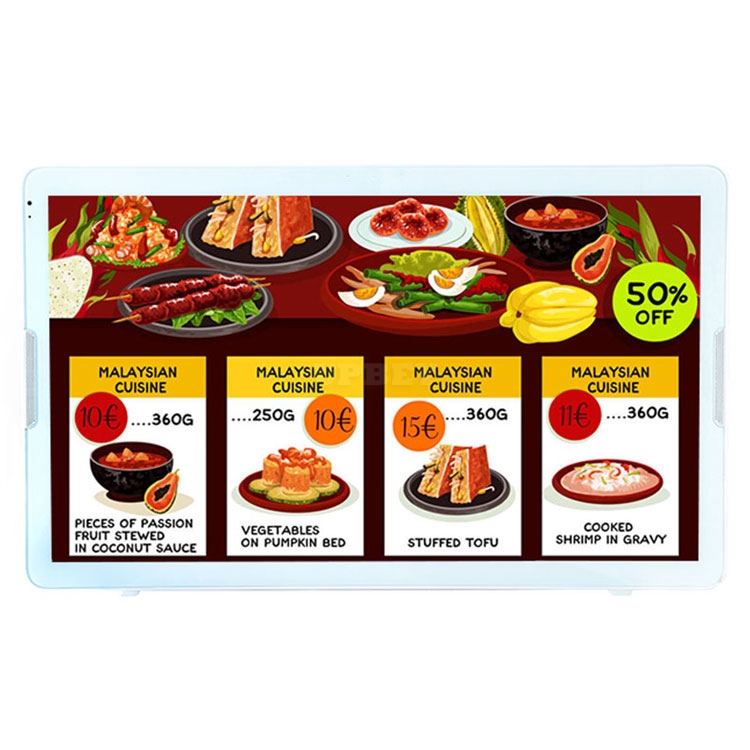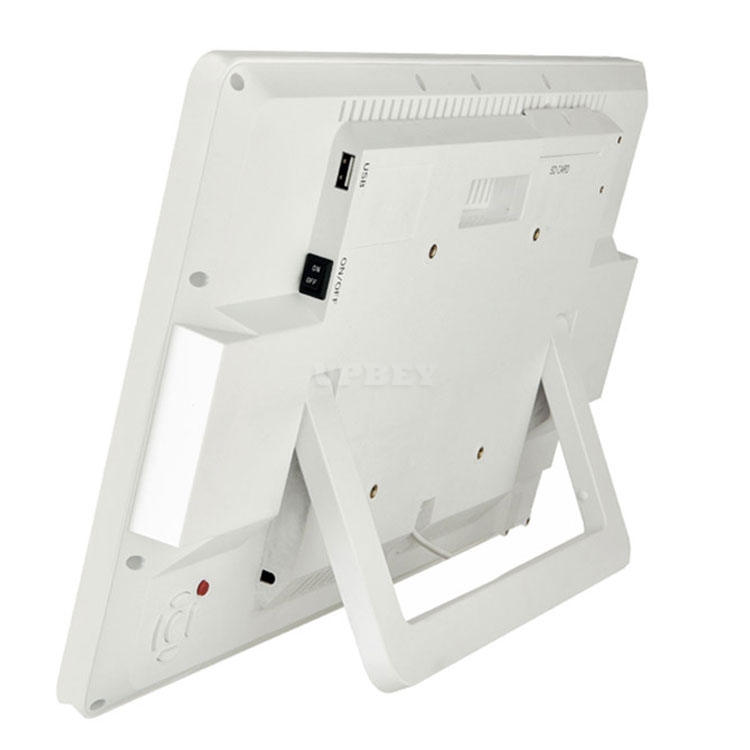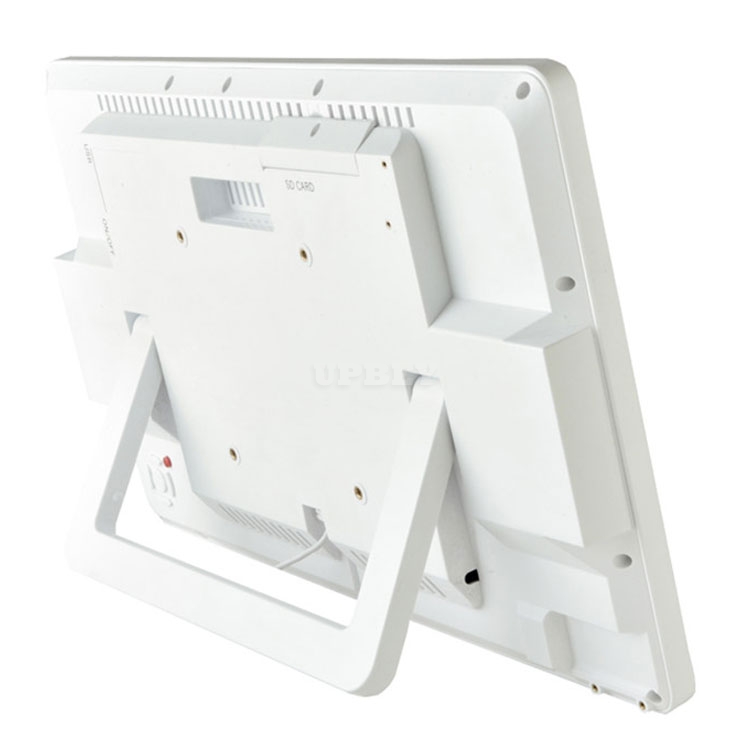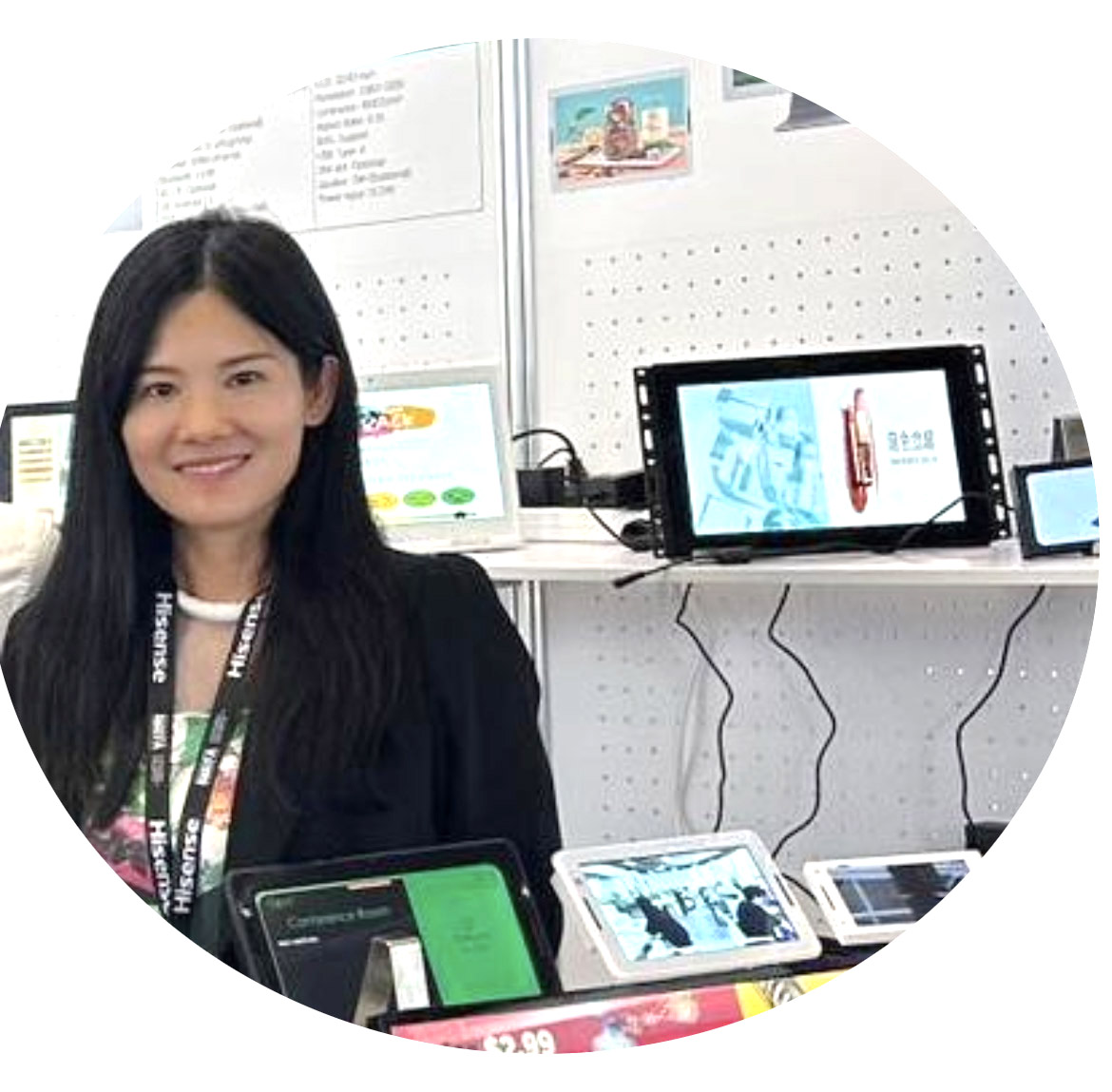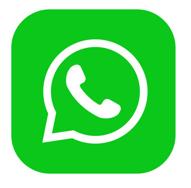 +86 18664589517